About Dunford Pools
Come On In,
The Water's Fine!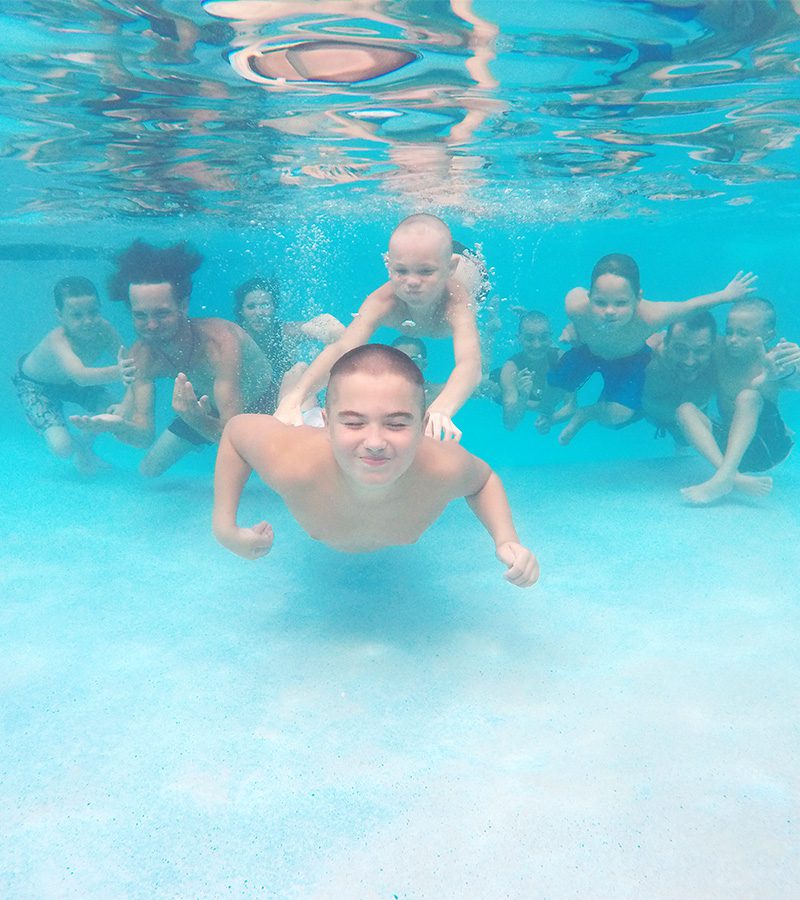 The Dunford Pools Difference
The Dunford Pools story begins nearly 20 years ago, when we started this family owned and operated business. After working with larger companies, David Dunford decided he could do much better work – at a better price – if he could be more involved with every step of pool design and construction for Oklahoma City, Edmond and nearby communities. With that in mind, he founded Dunford Pools, and began building beautiful, high-quality in-ground swimming pools.
Today, Dunford has completed custom pools of every level of complexity from simple backyard escapes from the relentless Oklahoma heat all the way to extensive designs with waterfalls, rock features, slides, outdoor kitchens and more.
Experience Matters
Unlike most Oklahoma City pool companies, when you choose Dunford Pools, you're choosing David Dunford – an in-house pool designer who builds his own designs, is on-site regularly throughout the process, and stands behind his designs. David's extensive, 20+ year experience means he sees things others don't.
No Surprises
Unlike others, David isn't just a salesman. He understands how pool architecture and substructure works because he's done every part himself – many times over. This means he not only knows where the limits of pool design lie, but how to push designs to the very edge, creating breathtaking designs that also perform in real life. His knowledge, experience and tireless attention to detail will save you both time and money, because he foresees the intricacies that catch other builders – and their customers – by surprise.
The Dunford Standard
At Dunford, every pool comes standard with a high level of quality:
20+ Years of Design+Build Expertise
Smartphone & Tablet Control Integration
Three-Year Equipment Warranty
Cutting-Edge Polaris®, Jandy® and Fluidra Equipment
Schedule an obligation-free consultation now. Dip your toe in the water or dive in – your call!
"Our pool is a center of enjoyment for our grandchildren and their friends. It is a true addition to our family's quality of life."
- Kent
"From initial concept to completion, Dunford pools exceeded our expectations in every way."
- Jeff & Cathie
"We would definitely recommend Dunford Pools. Our pool is just as we pictured it!"
- Tim
Check out some of the pools and backyard paradises we've created to start dreaming up your plan!
If you've seen it in someone's backyard and dreamed about having it in your own, chances are we can do it!